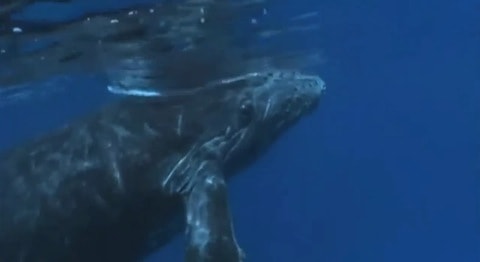 The United States Navy trains and tests their sailors in the waters off the Atlantic and Pacific coasts, Hawaii, and in the Gulf of Mexico. Such training, unfortunately, has an impact on the marine environment where it takes place. On August 30th the U.S. Navy published reports detailing the environmental impact their training is expected to have: by their own count, the Navy anticipates that their activities from 2014 through 2019 will kill over 340 dolphins and whales, most from bombs, but some from the Navy's criticized use of active sonar.
The Navy insists that the skills used against contemporary quiet submarines are perishible, cannot be simulated, and of course crucial for national security. However, researchers have discovered a connection between sonar use and whale strandings, and mid-frequency sonar use has been known to cause hearing damage to marine mammals, which can be fatal for animals who use echolocation to navigate and find food.
Southern California office of the Natural Resources Defense Council attorney Giulia Good Stefani says that they understand the Navy's need for training, just that, "We simply have asked the Navy to try to reduce the impact it's having on marine mammal populations."
Rear Admiral Kevin R. Slates discusses the training AFTER THE JUMP…