Rutgers University has responded to a lawsuit accusing the dean of its women's college of firing a staffer because the staffer is a lesbian, Gannett reports: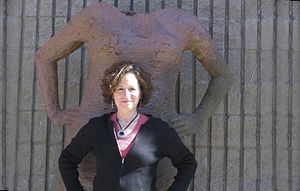 The university and Douglass Residential College Dean Jacquelyn Litt (pictured) are named in the lawsuit filed by Laura Federico, who was fired last year from her senior-level public relations job at the school.
Federico says she lost her job because Litt didn't like lesbians and "felt that women who had men behind them were stronger and better employees."
"The fact that plaintiff was a lesbian was not a secret and, in fact, plaintiff kept a picture of her wife on her desk," her complaint says.
The university, in court papers filed in response to the lawsuit, denies that Litt harassed Federico and argues that her inability to meet deadlines was the reason she was let go last October.
Last April, Rutgers fired basketball coach Mike Rice after a video surfaced of his abusive coaching style, which included anti-gay slurs used against players.