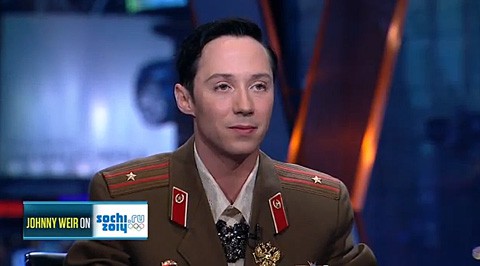 U.S. figure skater Johnny Weir declined to register for the national championships and thus won't qualify for the Sochi Winter Games in Russia, the AP reports:
Though Weir had raised the possibility of competing in Sochi in recent interviews, his decision to sit out the season and likely bring an end to his amateur career is not a surprise. He turned 29 in July, old by elite skating standards, and the sport has only gotten more demanding since the last Olympics…
…Weir also is married and has a budding design career, and would be a natural fit for broadcasting. He's always been delightfully refreshing, on and off the ice, and is one of the few skaters who spoke his mind — even when he knew it would get him in trouble with judges and federation officials. He could also be counted on for thoughtful answers on a variety of topics, and has been an outspoken and very public critic of Russia's new "anti-gay" law.