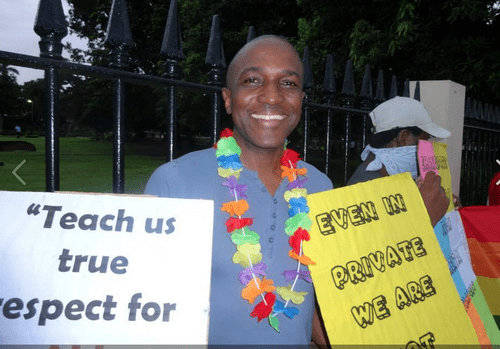 Despite living in a country where homosexual acts are illegal and where gay people are murdered in cold blood every year (often with no justice brought against the murderers), a small group of Jamaican LGBT activists held a protest to stand up for themselves.
Check out photos of the protest here.
"The few safe spaces that LGBT people can find, including their homes, where they can exercise their freedom of expression is under constant threat, for even in our private spaces we are not safe," read a press release from the National Anti-Discrimination Alliance (NADA).
In the last month alone, Jamaica's LGBT community has seen six murders, says NADA. Towleroad has linked to a lot of the coverage of the violence.
Those in the Washington, DC area who want to learn more about the culture of homophobia in Jamaica can check out the film The Abominable Crime, which is screening from September 19–27.
Watch the trailer for the film, AFTER THE JUMP…