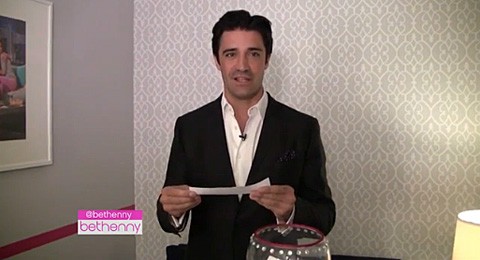 Via Boy Culture comes this backstage video from Bethenny Frankel's talkshow.
Actor Gilles Marini is asked if he would ever lie to help a famous gay friend stay closeted.
Says Marini:
"We're in 2013. I think it's very uncool to be in the closet nowadays. I never was a witness in any wedding in my life, and the first time I was a witness in a wedding in my life was for my dear friends Philippe and David–same-sex couple–and I think it was fantastic. Don't stay in the closet. You'll only hurt your heart and, down the line, probably your family. They need to know the truth about what you like and what you want in life."
Watch, AFTER THE JUMP…