Idaho reader "appalled" by newspaper's front page gay engagement story.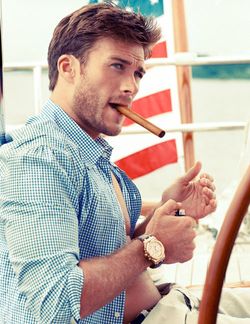 Clint Eastwood's progeny.

LGBT and Burning Man: "Straight or gay, burners make the most of the self-expression and radical inclusion Burning Man principles. That's why you see so many cross-dressing straight males on the playa. When men know they'll be accepted no matter what they wear, it's amazing to see how many of them choose pink tutus."

Rapper Mykki Blanco accuses female pop stars of exploiting gay fans for money.

New website features legal infor for LGBT youth across New England: " Gay & Lesbian Advocates & Defenders has set up a new website to provide helpful information to young people in New England about their legal rights in school, sports, work and the juvenile justice system."

Survey examines homophobia in the Australian army: "'I would give him a task and he would openly refuse to do it in front of my section saying that I was nothing but a worthless lesbian who couldn't be trusted and who would get the section killed,' writes one corporal about an experience in command of other soldiers."

A terrifying Tom Brady 'Wrecking Ball' parody.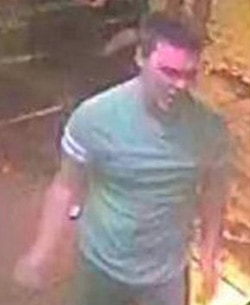 Police seek information on alleged gay basher in Birmingham, UK: "The 21-year-old victim fell to the ground after being punched in the face by his attacker outside Bar Jester, on Holloway Circus, in the early hours of Tuesday, May 28. West Midlands Police said despite extensive enquiries by detectives, the offender has not yet been identified and officers were now turning to the public for help."

Vassar student majoring in hair.

Behind the Candelabra arrives on DVD today.

Harry Styles tries out a leopard print.

Rob Marshall's film adaptation of Stephen Sondheim's Into the Woods heads into production: "Anna Kendrick (Up in the Air) will play Cinderella, on a journey of self-discovery, and Star Trek's Chris Pine will play her handsome and charming Prince, while Richard Glover (Sightseers) will star as his steward. Christine Baranski (Mamma Mia) will play the Stepmother who wishes for a prince to wed her awful and spoiled daughters, played by Tammy Blanchard (Blue Jasmine) and Lucy Punch (Bad Teacher). Cinderella's late mother will be played by stage actress Joanna Riding.  Annie's Lilla Crawford makes her feature debut as the precocious Little Red Riding Hood, which officially debunks the recent rumor that Ellen fixture– and complete acting newbie– Sophia Grace would take the part (fans of the musical are sighing with relief all over the place)."

Mark Wahlberg now has his high school diploma.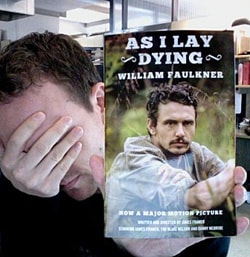 James Franco's takeover of William Faukner classic inspires face-palm.

"I'm Back": Paula Deen receives 10-minute standing ovation at cooking trade show.

Britney Spears announces two-year residency in Las Vegas.

Joe Biden's niece in scuffle with NYPD: "Officers were there to break up a fight between Caroline Biden, 26,  and her roommate, police sources told The News."

Indiana Democratic Party's 2012 field organizer joins campaign against state's gay marriage ban: "Peter Hanscom announced Monday he will work as deputy campaign manager under Megan Robertson, a veteran of multiple Republican races. Robertson spoke at the campaign's launch last month and represents an influential group of Republicans opposing the new ban."