Progressive charities to help groups that Catholics penalized over gay marriage.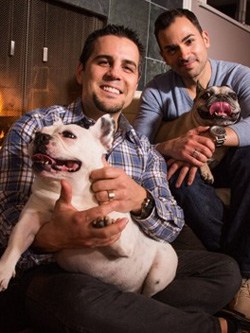 What's the proper way to introduce a gay married couple?

Miley Cyrus probably lying when she says she'll never twerk or stick out her tongue again.

LGBTs among 'genius grant' recipents are Carrie Mae Weems, Ana Maria Rey and Colin Camerer. Here are the 2013 MacArthur Fellows: "Fellows will each receive a no-strings-attached stipend of $625,000 (increased from $500,000) paid out over five years. Without stipulations or reporting requirements, the Fellowship provides maximum freedom for recipients to follow their own creative vision."

There goes Samsung again.

Poachers kill 80 elephants by poisoning lake with Cyanide in Zimbabwe: "Nine poachers were arrested after rangers tracked them to a cache of ivory hidden in the park."

Chinese LGBT rights group told to get out of national charity fair held in Shenzhen: "'They told us we are not registered with the ministry and therefore were not allowed to promote anything at the fair,' said A Qiang (not his real name), a senior worker at PFLAG (Parents, Families & Friends of Lesbians and Gays) China, a Guangzhou-based organisation that helps gay parents. Volunteers obliged and stopped passing out educational pamphlets about the LGBT community, he said."

Prince William takes the wheel.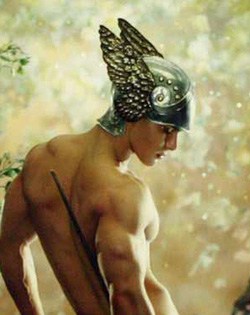 Musee d'Orsay exhibition looks at the male nude.

NYT writer unhappy with Met protest against Russia: "It has been terrible to see the rights of gay people in Russia trampled upon. Still, to make the Met the target of this call for action seems not entirely fair. Street protest is in the best American tradition and the activists seized this opportunity to put their case directly to Mr. Gergiev and Ms. Netrebko. But interrupting a performance in the opera house on a high-pressured opening night is another matter, though these protesters clearly cooperated with the security guards.
"

Broadway's Nick Adams gets into his favorite outfit for Skivvies performance at 54 Below.

John Corvino responds to the cancellation of his lecture at Providence College: "Pope Francis, the Catholic Church's new leader, has been justly celebrated for his welcoming tone toward gays and lesbians. Notwithstanding my abrupt dis-invitation, I remain hopeful that Providence College may soon better reflect that tone."

Mixner: Has the LGBT community become mean?

Music video: Sky Ferreira "You're Not the One".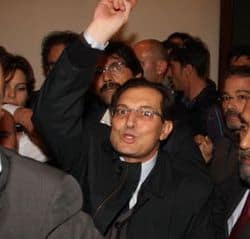 NYT takes an in-depth look at Sicily's 62-year-old gay Catholic leftist leader Rosario Crocetta.

Anderson Cooper's stalker has been found mentally unfit for trial: "Doctors have found you not competent to proceed and if those results are confirmed you'll be committed .. to the Department of Heath and Mental Hygiene."

Daniel Radcliffe promotes Kill Your Darlings in the UK:  "At no point did any of us want to do anything that would distinguish it from how we would fall in love with somebody. To my knowledge, there is no difference in how heterosexual and homosexual people fall in love. A lot of people are quick to ask if it's a gay love story—well, yes, they are gay characters, but it's just a love story."

Berkeley, California City Council to close domestic partner registry? "I am happy to say that the City of Berkeley's domestic partnership registry is obsolete," Moore said in comments emailed to the Bay Area Reporter. "With the adoption of marriage equality in the state of California, we no longer need it, and on the 22nd anniversary of the registry being established, we are now able to officially close it in celebration of Marriage Equality Day."