David Mixner: America is weary of war.

Track and protect animals from poachers with the Instant Wild app.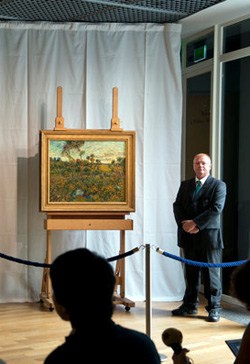 New Van Gogh painting identified in Amsterdam. "The Van Gogh Museum said that a major discovery like this hasn't happened in decades."

VIDEO: Eminem's super-awkward appearance on an ESPN halftime show.

Anti-gay marriage and anti-abortion groups uniting to donate lots of money against gay NYC City Council candidates: "Paul Schindler at Gay City News was first to spot the group's expenditures, reporting Friday that City Action " has devoted roughly 60 percent of its spending" to defeat just three candidates: Rosie Mendez, the Lower East Side's incumbent, Carlos Menchaca, who's running in Brooklyn's District 38, and Torres, running in the Bronx's District 15. Guess what all three have in common."

150 protesters hold kiss-in against anti-gay laws outside Russian Embassy in Helsinki.

Study: Rural gays report better health, happiness. "Chris Wienke of Southern Illinois University and Gretchen J. Hill of Arkansas State University looked at the well being of gays and lesbians living across the urban-rural continuum – from the nation's largest metropolitan areas, to midsized cities, suburbs, small cities and rural areas."

David Beckham's infant daughter steals fashion show.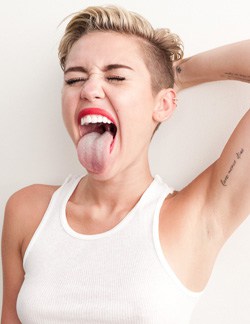 Miley Cyrus loses Vogue cover because of VMAs performance. (image) Of course, Anna Wintour hadn't seen the naked "Wrecking Ball" video yet.

Astronaut Chris Hadfield reviews Gravity: "Fortunately, the five months I spent on the space station were way calmer. But the visuals were spectacularly good. I don't know how you did it."

Nate Berkus and Jeremiah Brent are saying good-bye to the L.A. home they "burst into tears" for: "the property has hit the market for $2.95M."

Matt Bomer looking polished at the Billy Reid show at New York Fashion Week.

Provo, Utah to host Pride festival: "On Sept. 21 at Memorial Park, Provo Pride will host an all-day, free and family-friendly festival that between 800 and 1,000 people are expected to attend, and it will all stem from a conversation in a Wendy's a few months back."

Homeboy documentary explores gay gang members: "Gay gang members who are in Latino gangs not only have to deal with the stereotypical machismo seen in Latino culture, Dinco said, they have to contend with the hyper-masculine posturing within the gang microculture."

Male model fix: Noel Kirven-Dows.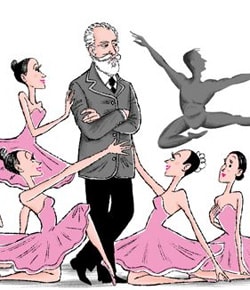 Paul Rudnick has several Vladimir Putin-penned revisions for popular works of culture, including this: "5. In the Russian release of the film 'Brokeback Mountain,' the film should be edited to remove all hints of homosexuality. The film will then be shown in a seven-minute format, under the title 'The Cowboy Who Never Met Anyone.'"

Out singer-songwriter Eric Himan talks to The Backlot: "Pride represents an opportunity to reflect and see artists be strong, shine, and show who we are, and show who we have in our community — to not feel so bad about ourselves and don't feel like we're not represented!"

Elton John to perform Liberace tribute at Emmys on September 22.

Michele Bachmann facing new ethics inquiry: "Michele Bachmann is facing yet another ethics inquiry, this time over whether her campaign coordinated with a Super PAC, in a violation of election laws. The investigation began after former staff member Peter Waldron complained to the FEC and FBI he overheard a conversation about advertising spots ahead of the Iowa caucus. The self-described whistleblower—the campaign is going with "disgruntled employee"—also revealed an email in which Bachmann's husband, Marcus, solicited donations in excess of the $5,000 maximum allowed to be raised by campaign staff. The House Ethics Committee is currently looking into allegations that the onetime Republican front-runner misused campaign funds and staff to promote her book."