Football legend Oliver Kahn to gay players: Don't come out.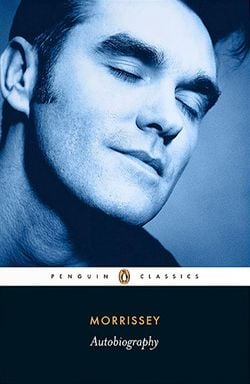 Morrissey says his autobiography is dead for now: "Although Morrissey's Autobiography was set to be available throughout the UK on September 16th, a last-minute content disagreement between Penguin Books and Morrissey has caused the venture to collapse. No review copies were printed, and Morrissey is now in search of a new publisher."

Can't unsee: Nicholas Cage as Miley Cyrus in "Wrecking Ball".

Trans teacher's suit against Catholic school that fired her gets go ahead: "At a court hearing earlier this week, Judge Duane Hart said he was skeptical of the St. Francis Preparatory School's claim that Marla Kralikowski's was fired for insubordination – and not because she used to be known as Mark."

30 years of LGBT leaders for 30 years of Dallas Pride.

Teaser: Justin Bieber previews a new track featuring Tyga.

Julianne Moore cast as Alma Coin in The Hunger Games. /Film: "She'll join the returning cast from The Hunger Games: Catching Fire, which hits theaters this November, and other new recruits Natalie Dormer,  Evan Ross, and Stef Dawson."

Pennsylvania attorney says marriage licenses already issued to gays are still valid.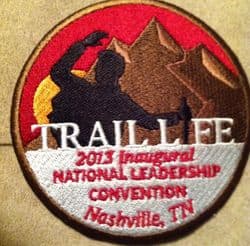 Trail Life USA creep John Stemberger says sexual relations among Boy Scouts will become "commonplace", says affirming LGBT youth is abuse: "That is just absolutely nonsense and it's an abuse to the child," Stemberger charged. "We are not going to tolerate someone who is 'here and queer; loud and proud,' all of that nonsense, that is completely inappropriate in a program where there's children."

Naomi Campbell praises gay contributions to fashion: ''The gay community has made an incredibly profound impact on the fashion industry, and without key creatives such as Marc Jacobs, Gianni Versace, Dolce & Gabbana, Alexander McQueen, to name a few, the art form would not be so vibrant. Gay culture and fashion go hand-in-hand in that they flourish in the light of making bold and brave statements.''

Prince William leaving the military to focus on his royal duties.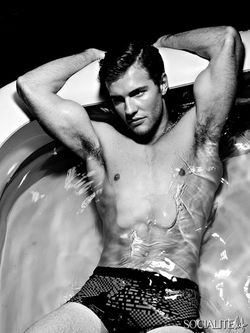 Male model fix: Sam Moore.

Janelle Monae says it's great if people think she's gay: "that's fine. I don't think there's anything wrong with being gay or lesbian or straight or black or green or purple, so I'm OK with that."

Anti-gay preacher arrested in Basildon, UK: "Echo reports Evangelist Rob Hughes was arrested on suspicion of committing a public order offence on Thursday, but was later released without charge. His preaching has stirred controversy among shoppers and onlookers in the town over the past few weeks, with police being called on numerous occasions to deal with shoppers also harassing him."

Gay Iranian men face humiliating exams for military exemption:
"Examining officers and doctors are required to report those who
display preliminary evidence of 'queerness,' resulting in more extensive
tests. Gay Iranians told Al-Monitor the tests are 'humiliating and
stressful,' involving rectal examinations looking for evidence of
receptive anal intercourse. Under Iranian military regulations, only a
receptive male partner during anal intercourse is defined as
homosexual."