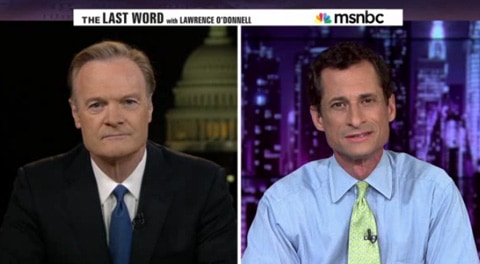 Lawrence O'Donnell conducted a bizarre interview with NYC mayoral candidate Anthony Weiner last night which began with "one basic question."
"What is wrong with you?"
What did O'Donnell mean by that?
"What I find strange about your campaign is what seems to be your absolute desperate need for elective office and what seems to be your inability to live outside of it?"
Watch the strange, though highly-watchable TV, AFTER THE JUMP…
Visit NBCNews.com for breaking news, world news, and news about the economy
And the continuation:
Visit NBCNews.com for breaking news, world news, and news about the economy