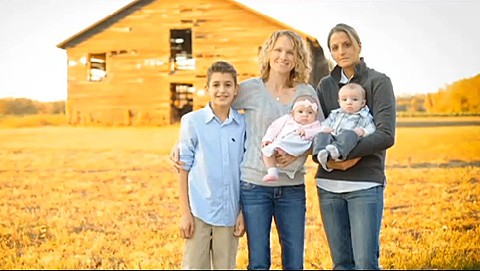 A South Carolina state trooper and her wife, who married in Washington D.C. in 2012, are challenging South Carolina's ban on same-sex marriage in court, WIS reports:
Trooper Katherine Bradacs and Tracie Goodwin and their attorney, John Nichols, filed a lawsuit in US District Court on Aug. 28. The suit challenges the Palmetto State's Defense of Marriage Law and a 2007 amendment to the state constitution. They both ban same sex marriage and recognition of those marriages performed outside the state.
"By defining marriage in this way, South Carolina discriminates on the basis of sex," said the suit. "The Supreme Court has made clear that perpetuation of traditional gender roles is not a legitimate government interest."
The suit goes even further, saying the state's laws on same-sex marriage fail "any level of constitutional scrutiny."
"Neither traditional nor moral disapproval of same-sex relationships or marriage for gay and lesbian couples is a legitimate basis for unequal treatment of same-sex couples under the law," said the suit.
Watch the WIS report, AFTER THE JUMP… wistv.com – Columbia, South Carolina |