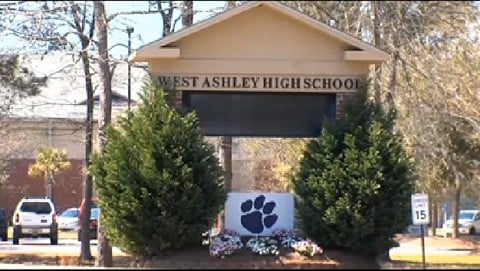 A lawsuit filed by a mother in South Carolina alleges that a teacher in South Carolina's Charleston County School District bullied a gay student to the point at which he attempted suicide. It says the school district failed to adequately put an end to or prevent the teacher's actions, WCIV reports:
According to court filings from Aug. 30, the West Ashley High School math teacher is not named as a defendant but his name fills the pages in the filing, alleging during the spring, he told called the plaintiff gay in front of other students on a daily basis. The student's attorney said the 16-year-old student is still undergoing treatment and has withdrawn from school to be home-schooled.
The student was called "gay," "gay boy," "Mrs. Pete," and "Mrs. Peter," according to the lawsuit.
The suit alleges the teacher also encouraged other members of the class to pick on and belittle the plaintiff. The student reportedly felt like he could not report the bullying to school administrators and "could not appeal to any of his classmates due to the alienation and isolation."
The bullying got so bad the student tried to take his own life by hanging, the suit alleges.
The lawsuit seeks damages and a jury trial.
Watch WCIV's report, AFTER THE JUMP…