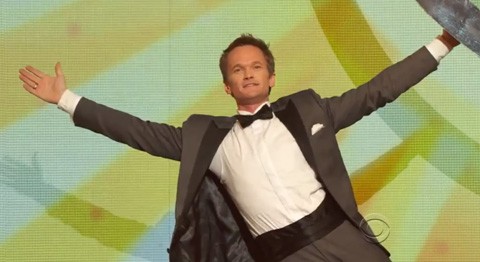 As the TV season gets into full swing, check out our new weekly guide to make sure you're catching the big premieres, crucial episodes and the stuff you won't admit you watch when no one's looking.
— Dancing With the Stars returns with celebrities including Glee's Amber Riley, Snooki and Nomi Malone herself, Elizabeth Berkley Lauren. See them cut a rug tonight at 8 p.m. Eastern on ABC.
— Ichabod Crane takes his hunt for the Headless Horseman into the 21st Century in Sleepy Hollow, premiering tonight at 9 p.m. on Fox.
— There are four new episodes of comedy landing Tuesday on Fox, starting with Seth MacFarlane's Dads at 8 p.m. Eastern. Then it's the premiere of Andy Samberg's Brooklyn Nine-Nine at 8:30 p.m. Returning comedies New Girl, starring Zooey Deschanel, and The Mindy Project, starring Mindy Kaling, finish the evening at 9 p.m. Eastern and 9:30 p.m. Eastern respectively.
— Gay Republican villain Colton Cumbie returns in the 27th season premiere of Survivor Wednesday at 8 p.m. on CBS. This season will feature returning castaways playing against their loved ones.
— Neil Patrick Harris returns to host the Emmy Awards for his second time on CBS Sunday, Sept. 22 at 8 p.m. Eastern.