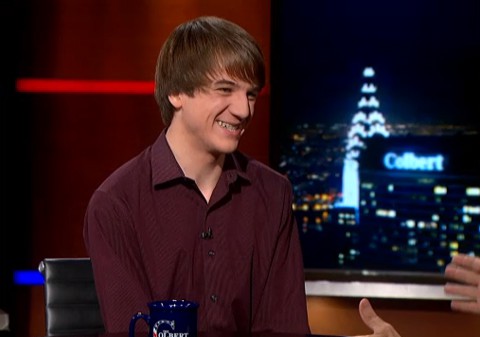 Stephen Colbert last night welcomed Jack Andraka, the 16-year-old gay science genius who developed a groundbreaking new way to detect early stages of pancreatic, ovarian, and lung cancer.
Asked Colbert: "Have you thought about using your powers for evil, cause this is the age at which normally supervillains make the turn?"
Watch, AFTER THE JUMP…
If you missed Andraka's 60 Minutes segment, catch it HERE.