Eddie Redmayne is looking all kinds of geek chic on set of Stephen Hawkings bio-pic The Theory of Everything.

Speaking of physics, Francois Englert of Belgium and Peter Higgs of Britain won the Nobel Prize in Physics for their work in theorizing the existence of the so-called Higgs boson, also known as "The God Particle," the existence of which was finally proven earlier this year thanks to CERN's Large Hadron Collider. "Englert and Higgs theorized about the existence of the particle in the 1960s to provide an answer to a riddle: why matter has mass. The tiny particle, they believed, acts like molasses on snow — causing other basic building blocks of nature to stick together, slow down and form atoms."

Can circumcision reduce the risk of acquiring HIV? "Major studies support circumcision as prevention in Africa but a
small yet vocal group argues the science is flawed."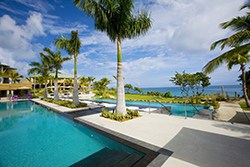 Tens of thousands turn out for jubilant week-long Pride celebrations in Orlando, Florida.

If these walls could talk: an oral history of New York's Chelsea Hotel.

Is the Puerto Rican island of Vieques the new destination wedding spot for gay couples? The W Retreat & Spa – Vieques Island is now offering wedding packages for same-sex couples: "Aimed at couples in the East, the package includes a legal marriage
ceremony in New York or Boston, followed by the resort event. Priced
from $12,500, the arrangement includes 45 hours of planning, a
personalized wedding Web site, a prewedding tasting with Ms. Coveney
Smith and the resort's culinary team and the wedding planner's
attendance at the resort rehearsal and ceremony."

You daily dose of Awwww.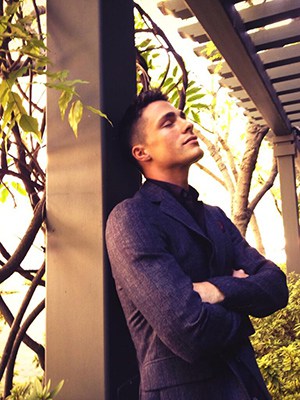 Apparently Liam Payne's underwear was stolen, hence the commando pajama pant balcony appearance.

George Takei reminds us of the silver lining to the government shutdown.

One gay father comes face to faces with the sexism inherent in toys: "The girls' section was a pink bubble. The themes: fashion, cooking and cleaning. The promotional words on the packages were fun and frivolous. In contrast, the toys that were meant for boys communicated, literally and figuratively, concepts such as leadership, command, speed, agility, skill, might and success. I got the message then and there. If you are a girl, your aspirations should be to play at elegance, nurture a baby doll, and practice cooking and cleaning. If you are a boy, you are to aspire to a persona of power. You are to build physically, train and excel."

Marilyn Monroe as you may never have seen her.

Colton Haynes basking in the afternoon glow.