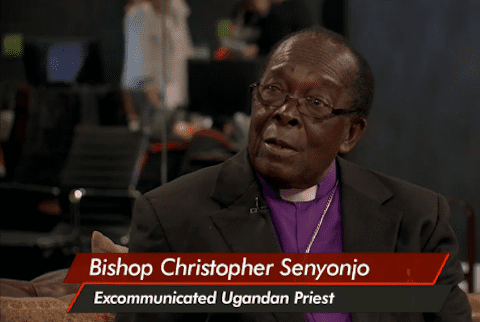 Ugandan Anglican bishop Christopher Senyonjo has taken a stand against his country's culture of homophobia. As a result, he was excommunicated. 
The Huffington Post interviewed Bishop Senyonjo about the upcoming documentary God Loves Uganda that examines "the culture clash between enthusiastic Midwestern missionaries and world weary Ugandans." When asked what role American missionaries play in the role of Uganda's homophobia, Senyonjo said,
I think the missionaries have been trying to preach the gospel. But they way they've been preaching one wonders if it is really good news, because "gospel" means "good news", but when you tell people that if you don't change being what you are you are going to destroy, maybe, the country like Sodom and Gomorrah was destroyed you cause a lot of hatred. And there's a lot of this going on. 
The interview can be seen AFTER THE JUMP…