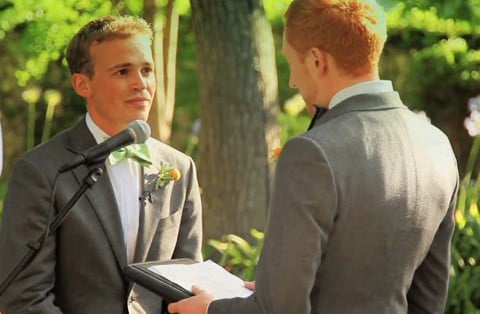 Occasionally Towleroad features extraordinary gay marriage and proposal videos. Feel free to send us yours to consider. Today we feature the wedding of Devon and Jordan in California.
Devon writes us: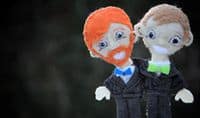 "I married the love of my life in a small ceremony in Los Angeles a few months back. Get the tissues ready, my husband went right for the feels in his vows."
He isn't kidding. Prepare yourselves.
And congrats, guys!
Watch, AFTER THE JUMP…
Don't miss our other recent Gay Wedding and Marriage Proposal videos…
Gay Marriage Proposal of the Day: Spencer and Dustin [tlrd]
Gay Marriage Proposal of the Day: Derek and Robert [tlrd]
Gay Wedding Video of the Day: Johnny and Sebastian [tlrd]
Gay Marriage Proposal of the Day: Adam and Nathaniel [tlrd]
Gay Marriage Proposal of the Day: Danielle and Her Girlfriend [tlrd]