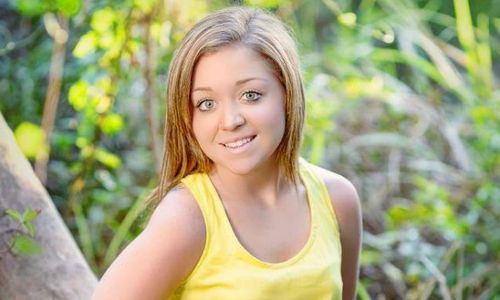 In February, 18-year-old Kaitlyn Hunt was arrested and charged with two felony counts of lewd and lascivious battery for entering into a consenual relationship with a fellow classmate who was 14.  
Although a judge ruled that Hunt could stay in school as long as she didn't contact the other girl, the 14-year-old's family pressured the school board and succeeded in having Hunt expelled.  As we reported at the time, Hunt's parents told The Examiner that the family of their daughter's girlfriend had targeted Hunt because they never approved of their daughter dating another girl:
"They are out to destroy my daughter, because they feel like she 'made' their daughter gay. They see being gay as wrong and they blame my daughter. Of course, I see it 100% differently. I don't see or label these girls as gay. They are teenagers in high school experimenting with their sexuality – with mutual consent. And even if their daughter is gay, who cares? She is still their daughter."
This August, Hunt was arrested again, after prosecuters withdrew a plea deal that would have allowed her to stay out of jail, alleging that Hunt had been in communication with her mother, who had encouraged her to delete texts that could be used against her.
Today, however, CNN reports that Hunt pleaded no contest to the charges as part of a deal between her lawyers and prosecutors:
Hunt pleaded no contest to two counts of misdemeanor battery, misdemeanor contributing to the dependency of a child and two counts of felony interference with child custody.

Hunt has been in jail since August 20 for violating a court order not to contact the alleged victim.

Under the terms of the agreement, Hunt will be sentenced to four months in jail, to be followed by two years of house arrest with electronic monitoring, and nine months of monitored probation after that, according to prosecutor Brian Workman.

If she has no violations, she will not be a convicted felon under Florida law, and she will have the possibility of sealing her file and having the case expunged after 10 years, he said.
Hunt has been in jail since August 20.