Alpha Iota, the Morgan State University chapter of Kappa Alpha Psi, is under investigation at Morgan State University for rejecting Brian Stewart, who pledged the fraternity because his pastor and mentor from his youth was a member.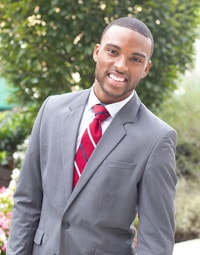 Stewart is gay, and that's the reason he was rejected he says, a fact he discovered when a friend showed him some anti-gay online banter between two frat brothers, the Baltimore Sun reports:
Brian Stewart said he dreamed of joining Morgan's chapter of the Kappa Alpha Psi fraternity and thought members would be impressed by his academic accomplishments — Stewart said he was a White House intern — but he was rejected the day after his interview.
He believes it is because of his sexual orientation, citing social-media messages using an anti-gay slur that someone sent him and told him were between fraternity members.
"I couldn't even be angry because I was so hurt," he said.
Added Stewart: "I didn't know I was going to have no control — that my interview meant nothing, my achievements meant nothing, because they had already made up their minds."
Neither Kappa Alpha Psi's national organization nor the local chapter would comment on the story. Stewart says he is no longer interested in pledging the fraternity but filed the complaint to raise awareness about the bigotry he experienced.