NASCAR driver Nelson Piquet Jr. was fined $10,000 on Tuesday for a homophobic slur he made on Instagram directed at fellow driver Parker Kligerman, USA Today reports: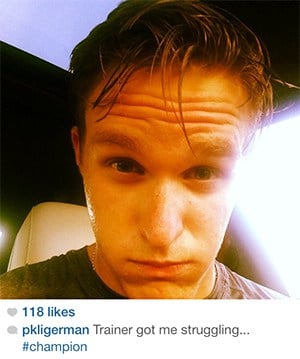 In response to fellow Nationwide Series driver Parker Kligerman's
selfie after a workout (pictured right), Piquet wrote a comment with a three-letter slur.
Kligerman appeared to laugh it off with a comment of his own, but a fan
snapped a screen shot and it caught NASCAR's attention.
In a Twitter exchange with @MatthewBreuer, Piquet said the comment was teasing between friends.
"Don't
act like if u have never called your friends names," Piquet said in a
now-deleted tweet. "Were (sic) not living in the 50s anymore bud.. jokes
are jokes."
The original incendiary comment has since been taken down from Instagram. NASCAR, being none too pleased with Piquet's remarks on social media, responded by issuing the fine and condemning Piquet's actions, according to the AP:
"Nelson Piquet Jr. recently communicated an offensive and derogatory term that cannot be tolerated in our sport," said Steve O'Donnell, NASCAR senior vice president of racing operations. O'Donnell added the 2013 code of conduct clearly defines NASCAR's position "regarding the use of disparaging terms. We expect our entire industry to abide by this Code."
Piquet apologized in a statement.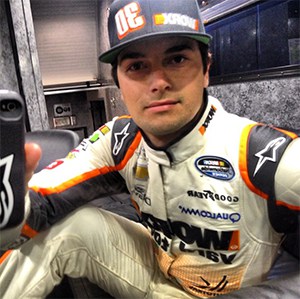 "I sincerely apologize to everyone for my poor choice of words last week. I did not mean to hurt or offend anyone," the Brazilian said in a statement.
"This has been a cultural learning experience that will make me a more sensitive person moving forward."
Turner Scott Motorsports said in a statement it had addressed the issue with Piquet, who understood the team does not tolerate such remarks.
"TSM expects those associated with the team to uphold professional standards that we can all be proud of," TSM said in a statement. "Nelson has assured the team that he has learned his lesson and he knows what it means to represent TSM."