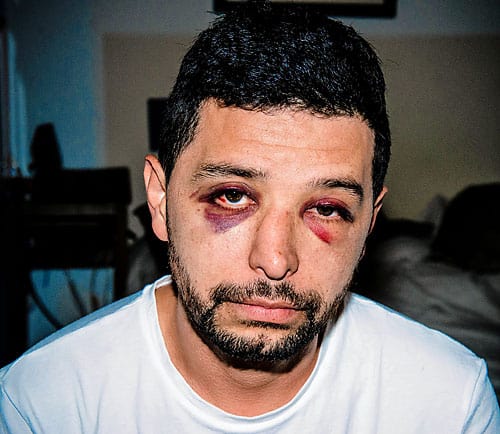 David Jimenez tells the Brooklyn Paper that he was beaten in an anti-gay hate crime last Thursday morning:
David Jimenez, who lives around the block from the attack, said he had just escorted some friends to catch a cab and was walking his dogs when he passed a group of men hanging out on the stoop of a building on S. Third Street between Bedford Avenue and Berry Street.
Someone started screaming, 'Hey you, f—–," said Jimenez. "I turned around and gave him a look like, 'What the hell?' and the next thing I know the guy starts punching me in the face."
Jimenez said he tried to defend himself, but could not because he was struggling to hold on to his dogs' leashes.
The assailant broke Jimenez's nose in four places and broke his eye socket, Jimenez said.
A 35-year-old man has been arrested in the attack and charged with assault, criminal possession of a controlled substance, and resisting arrest.
Jimenez hopes that the NYPD will add 'hate crime' to that list of charges.