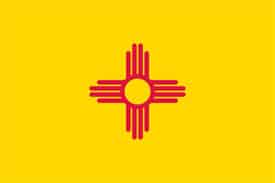 On Wednesday, the New Mexico Supreme Court will consider same-sex marriage, the AP reports:
The state Supreme Court is to hear from lawyers next Wednesday, and it's possible the justices could issue an immediate ruling. At issue is whether a state district judge in Albuquerque was correct in declaring it unconstitutional to deny marriage licenses to same-sex couples.
The court could rule immediately.
Back in September, the American Civil Liberties Union, the ACLU of New Mexico, the National Center for Lesbian Rights (NCLR), the law firm of Sutin, Thayer & Browne APC, and other New Mexico attorneys filed a brief urging the Court to issue a binding ruling.
Conservative lawmakers and groups followed with their own brief, asking the court to declare it illegal.
We'll keep you updated. Make sure to follow Towleroad on Twitter @TLRD for all the latest headlines.