Behind Christie's decision to abandon the battle against marriage equality… Could it cut both ways in 2016? Chris Geidner thinks it was all about 2016. Signorile speculates…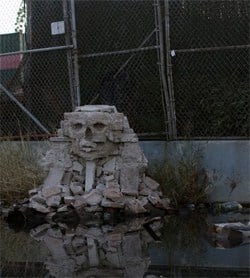 Banksy built a replica of the Great Sphinx of Giza in Queens.

Ryan Reynolds got shirtless on a plane after someone vomited on him.

Ban on sales of poppers forces closure of Canada's largest gay store chain, Priape: "For us that represented a huge amount of sales and profit, so that's what triggered it all," Leblanc says. "It's not so much percentage of sales, but the gross profit it brought in, and proportionately it was very significant."

Owl City designed many of the new sounds in Apple's iOS 7.

Scientists create a disk that can store data for a million years.

Jake Gyllenhaal: gaunt.

Harry Reid and Obama made up before the shutdown stand-off, and that made all the difference: "Each more mindful of the other's strategic vision, Reid and Obama made a mutual commitment to legislative stubbornness. A week after the meeting, Reid threatened to gut the filibuster if Republicans didn't let through a slate of executive nominees. Republicans caved. Looking forward, the two vowed to steadfastly oppose any effort to tinker with the president's health care law as part of a continuing resolution to keep the government running. And when it came time to raise the debt ceiling weeks later, they would refuse to negotiate altogether."

Andy Cohen walks his dog, digs for gold.

Donna Summer and Giorgio Moroder's previously unreleased "La Dolce Vita".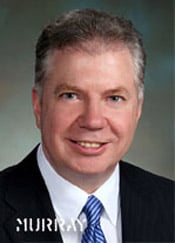 Victory Fund announces its 2013 '10 races to watch'. Victory has endorsed a total of 85 out candidates for 2013, an all-time high for an odd numbered year. "2013 isn't an off year. It's definitely on at the Victory Fund." said Lucinda Guinn, Victory's political director. "We're working hard this year to help build up local heroes in places where equality is late in arriving. Places where these candidates can be the spark to help their own communities move toward equality."

Why can Neil Patrick Harris say that's "too gay" and straight people can't? "Words like "Mary," "girl" and even that commonly used B-word are sometimes used as terms of endearment among gay men, notably those of our generation. Even so, it does matter whether you're gay or not — a straight man who calls a gay one "Mary" is on thin ice."

West Virginia clerk seeks delay in marriage equality lawsuit: "Kanawha County Clerk Vera McCormick filed a motion in U.S. District Court in Charleston, asking the deadline for her response be extended past Wednesday. The New York-based gay rights group Lambda Legal sued earlier this month, declaring West Virginia's Defense of Marriage Act a violation of the 14th Amendment of the U.S. Constitution."

Betty White is the latest to spoof Miley Cyrus's "Wrecking Ball" video.

Glenn Beck on Obama: "He has all of the earmarks of a Marxist dictator."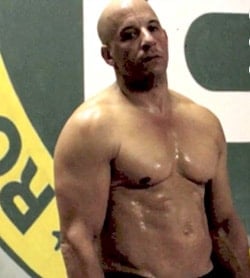 Vin Diesel is celebrating his fitness.

Cee Lo Green charged with giving a woman ecstasy: "The Los Angeles County District Attorney's office charged the singer, whose real name is Thomas DeCarlo Callaway, on Monday. Callaway was charged with one felony count of furnishing a controlled substance. If convicted he faces four years in state prison."

Tipton, Iowa teen to receive Matthew Shepard Foundation award.

The coming solution to baldness? "Researchers at Columbia University Medical Center (CUMC) have devised a hair restoration method that can generate new human hair growth, rather than simply redistribute hair from one part of the scalp to another. The approach could significantly expand the use of hair transplantation to women with hair loss, who tend to have insufficient donor hair, as well as to men in early stages of baldness."