Elizabeth Berkley to dance to "I'm So Excited" on Dancing With The Stars.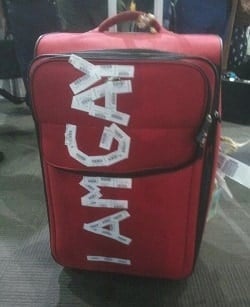 Man retrieves his luggage at baggage claim only to find it plastered with the words "I am gay." Airline claims they "are taking this matter very seriously."

 New poll: One in six LGBT Brits have been the victim of a hate crime.

 Meg Ryan to star in television series.

 Madonna banned from movie theater for texting on her Blackberry.

 Michael Douglas confesses to lying about the type of cancer he was diagnosed with in 2010: "But the surgeon said, 'Let's just say it's throat cancer.' I said 'OK, you don't want to say it's tongue cancer?' I said 'Why's that?' and he said, 'Well, if you really want to know why, if we do have to have surgery it's not going to be pretty. You'll lose part of you jaw and your tongue and all of that stuff.' So I said, 'OK sure.'"

 Will Young hopes to stop school kids from using the word "gay" as a slur.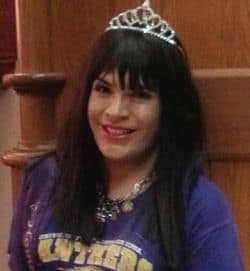 Transgender University of Northern Iowa student crowned homecoming queen.

 Anchorage Chamber of Commerce hopes to give LGBT community support from local businesses: "'The social debates are happening outside of what we're doing,' said Andrew Halcro, the chamber president. 'This is really focusing on the economy and the economic benefits of inclusivity.'"

 Lesbian couple in Utah claims discrimination from manager at AT&T store. The company is investigating the charges.

 Sarah Palin and Ted Cruz, who initially supported the government shutdown, are now protesting it in Washington, DC.

 Palin also appeared in New Jersey to support Cory Booker Senate rival, Steve Lonegan.

 Judge: Ban on gay men giving blood in Northern Ireland is irrational.