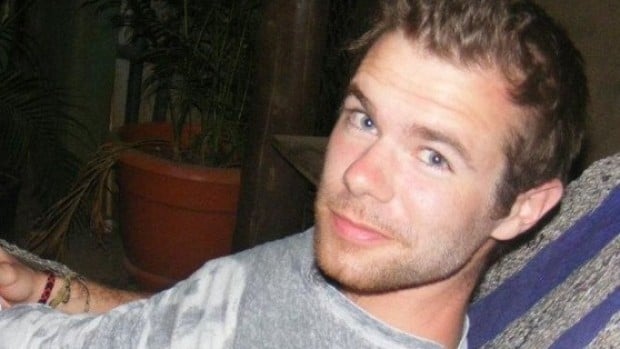 A gay man was violently attacked in the street early Saturday morning by a man who had been at the same Nova Scotia bar he was in earlier that night. Choir director Scott Jones' throat slashed and he was stabbed in the back, the knife severing his spine, leaving him paralyzed from the waist down. Police made an arrest in the attack late last night.
The CBC reports:
Police said Shane Edward Matheson, 19, of Trenton, N.S. is charged with attempted murder, aggravated assault and possession of a weapon dangerous to the public peace, in the violent attack on 27-year-old Scott Jones early Saturday morning. The accused was arrested without incident at a home on High Street in Trenton at 11 p.m. AT on Saturday. 

Matheson is facing another charge of assault with a weapon for an incident earlier in the evening against an 18-year-old woman. New Glasgow police Const. Ken Macdonald said that charge is unrelated to the attack on Jones, which happened shortly before 2:30 a.m. local time on Saturday.

Jones' friend and roommate Amy Punke said she and Jones were out with friends celebrating the opening of a friend's art studio. Though she didn't witness the attack, Punke has been speaking to Jones, who remains in critical but stable condition in a Halifax hospital.
Jones' friends suspect a hate crime:
"Myself, and his family and the people that know him, we feel that he may have been targeted because of the fact that he's gay — and he's openly gay in town," said Punke in an interview with CBC News on Saturday.

Police still are not commenting in the allegations the attack was motivated by the victim's sexual orientation. They said they are still speaking to witnesses.
Watch a CBC news clip, AFTER THE JUMP.
This post has been updated to include the correct location of the crime.