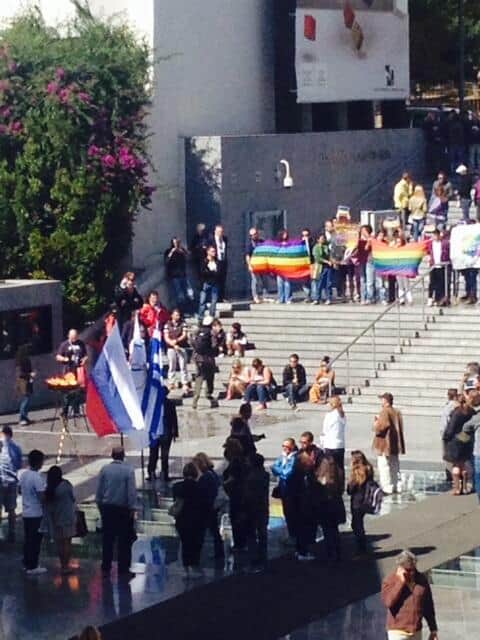 (twitter Vivian Efthimiopoulou)
On Saturday, a throng of people gathered to protest Russia's anti-gay propaganda laws as the Olympic flame made its way through Athens, Greece. The protest was reportedly peaceful.
The AP reports:
The activists sat on the steps of the Acropolis Museum, with some holding rainbow flags, while others held a banner reading "Homophobia is not in the Olympic Spirit" and "Love is not Propaganda."
Police presence was light and there were no incidents.
The official handover ceremony will take place later Saturday.
This protest could precede an arduous journey for the flame. Where else will it be met with outcry about Russia's recent legislation?