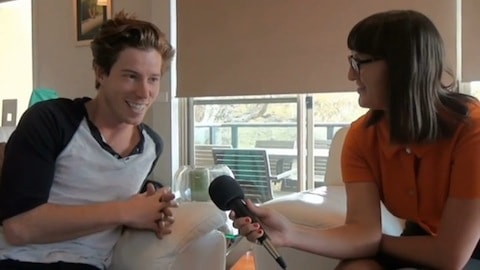 Two-time Olympic gold medalist snowboarder and video game cover boy Shaun White sat down with Yahoo! News Australia to talk about the upcoming Winter Olympics in Sochi. While most of the conversation revolved around his training and his past Olympic experiences, brief mention was made of the controversy of Russia's anti-gay laws. When asked by the interviewer for his thoughts, White said,
It's a tough scenario. You get these athletes that are just as competitive and they're living their lives and they're pouring every single thing into this competition. And just that added pressure of being alienated, I'm just not a big fan of that. It's not like it's up to me to change the rules or anything, but I just feel for them on that front.
The support is certainly welcome, though he is wrong about changing the rules. As one of the biggest names in the Winter Olympics, it is absolutely up to him and other Olympic athletes who oppose Russia's laws to do what they can to promote change.
The video of the interview can be seen AFTER THE JUMP…