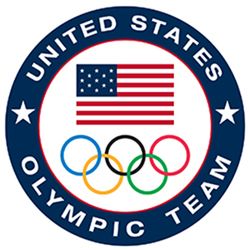 In a show of its disapproval for Russia's anti-gay laws, the U.S. Olympic Committee (USOC) decided yesterday to add sexual orientation to its non-discrimination policy, the AP reports. Though unwilling to go further and insist upon a change to the anti-gay laws currently in effect in Russia, USOC CEO Scott Blackmun added "The fact that we do not think it is our role to advocate for a change
in the Russian law does not mean that we support the law, and we do
not." Last week Blackmun stated that he wanted the USOC to "lead by example and advocate internally within the global Olympic
community to make sure we, as a family, are doing everything we can to
send the message that we don't tolerate discrimination." Given the IOC's silence on this issue, it would seem the USOC's decision to change their policy is in line with their stated intent.
Meanwhile, a new campaign launched yesterday calls on athletes and fans alike to come out in support of Olympic Principle 6 which many believe should protect LGBT people against discrimination. The USOC has also said it would favor revising the Olympic Charter, as they have revised their own non-discrimination policy, to specifically address discrimination based on sexual orientation.