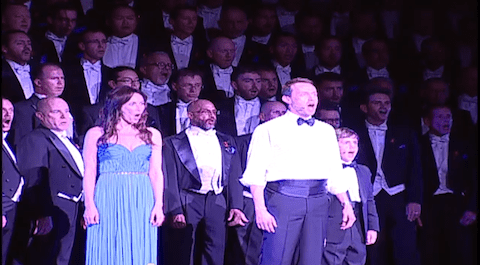 To coincide with National Coming Out Day the San Francisco Gay Men's Chorus released a teaser for their original cast recording CD of I Am Harvey Milk by Andrew Lippa (The Addams Family, Big Fish). Performed this past June at SFGMC's 35th anniversary concert, I Am Harvey Milk is an original work commissioned by the chorus that chronicles the life and legacy of Harvey Milk. The 300-member chorus is accompanied by the Bay Area Rainbow Symphony and features Noah Marlowe as Young Harvey, Andrew Lippa himself as Harvey Milk, and Tony Award-winning soprano Laura Benanti.
The teaser clip samples a few minutes from the finale piece, "Tired of the Silence", which implores gays and lesbians to proudly come out, and displays image after image of victories in the LGBT civil rights movement that were also shown during the live performance. The CD can be purchased on the SFGMC website and should ship later this month with the iTunes version of the album available by the end of October. The video as well as a few lyrics from select songs can be seen AFTER THE JUMP…
"I Am the Bullet"
I.
I am.
I am the bullet.
I am the bullet that went through the brain of Harvey Milk.
I am not a villain.
I am not a hero.
I am just a bullet.
I do what I'm told. 
"Friday Night in the Castro"
Six o'clock and I lock the door
I leave the office far behind.
Join the flock as I meet my weekend crowd (Join my weekend, my weekend crowd!).
I'm spellbound as I hear the sound
Of Donna Summer fill the air. DIVA!
Everything I need is waiting there!
Friday night in the Castro.
Friday night and the weekend saves me.
I'm alright if I get to dance til the break of dawn
With the music on! 
"Tired of the Silence"
Who will stand beside me, who will take my hand?
Whose will is greater than their fear?
Our goal has been sighted, our passions ignited
So now you're invited to appear.
Together is better than alone.
The hate won't vanish on its own!
Come out!
Come out and believe yourself, put faith in those who care.
Come out!
Come out and conceive yourself as something you can share.
Come out!
Come out and the day you do the pain will soon let go of you!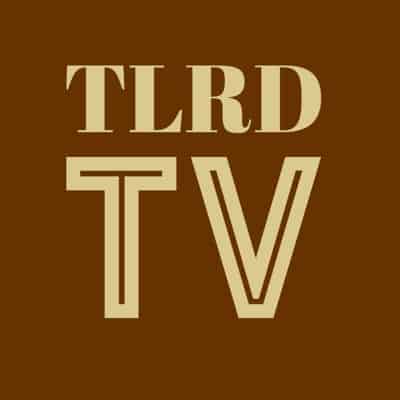 Come out to your friends, to your parents, to your boss. To your neighbors, to your sons. To your daughters, out to all your fellow workers. To your cops. To your doctors, to the shops where you spend money, to your god. To your teachers, to yourselves. Come out to yourselves! Come out!