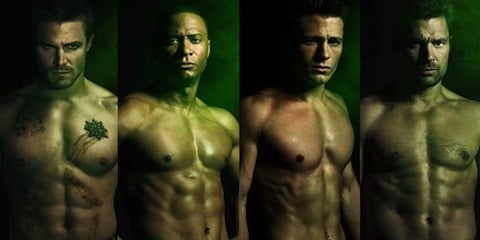 As the TV season gets into full swing, check out our new weekly guide to make sure you're catching the big premieres, crucial episodes and the stuff you won't admit you watch when no one's looking.
— If the ab-tastic posters above haven't convinced you to tune in to Arrow, there's plenty more to love about this superhero series. This season will introduce the Flash (played by Glee's Grant Gustin), in addition to Firefly favorite Summer Glau joining the cast. Plus, did we mention the abs? Catch the season two premiere Wednesday at 8 p.m. Eastern on the CW.
More picks and clips, including other hunky heroes, a bewitching Jessica Lange and a tearful Glee goodbye,  AFTER THE JUMP…
— The Winchester brothers are back, as Sam and Dean reach out to angels for help in the season nine premiere of Supernatural. The smoldering spirit-hunters return Tuesday at 9 p.m. Eastern on the CW.
— If that's still not enough homoerotic heroics, watch super-powered teens brood in the debut of The Tomorrow People at 9 pm. Eastern Wednesday on the CW.
— The third installment of American Horror Story, created by Ryan Murphy (Glee, The New Normal), bows Wednesday at 10 p.m. Eastern on FX. This time the focus is on witches, and it features performances from powerhouse actresses Jessica Lange, Angela Bassett and Kathy Bates, as well as appearances from Horror Story regulars Evan Peters, Sarah Paulson and Lily Rabe. (And don't miss our recap Thursday morning!)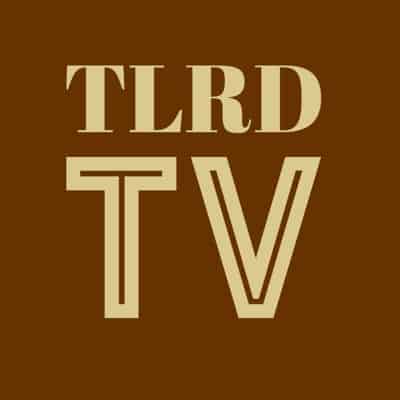 — Get your tissues ready. This Thursday, Glee says goodbye to Finn Hudson, whose portrayer Cory Monteith died this summer. The emotional episode is set to include performances of "Seasons of Love" from Rent, The Band Perry's "If I Die Young" and "I'll Stand By You" by the Pretenders. Pay your respects Thursday at 9 p.m. Eastern on Fox.