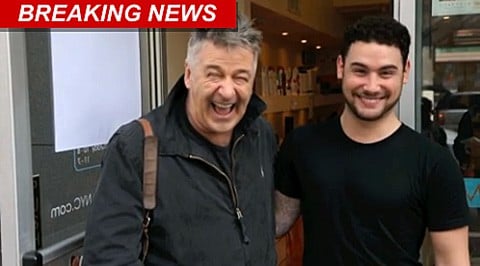 Responding to a firestorm of criticism after he was caught calling a photographer a "c–ksucking fag" yesterday, Alec Baldwin brought his gay hairdresser out to the sidewalk today to demonstrate that he's not a homophobe.
TMZ, who broke yesterday's story, writes:
Alec Baldwin just played the, "I have a gay friend" card … putting his male hairdresser on the spot in front of reporters to vouch for his non-homophobia. It's shameless, it's desperate … and quite frankly, it's sad.
It wreaks of "dance monkey, dance" … with Alec asking him straight up — "Am I a homophobe?"
TMZ then spoke with the hairdresser, who said:
"I don't think he's homophobic. I don't at all. Whenever he is in here, we are always talking and cutting hair. He booked an appointment for today, he always does and he is a good tipper."
Watch the video HERE.