Apple CEO Tim Cook has written an op-ed in the Wall Street Journal urging Congress to pass ENDA.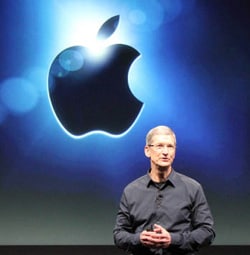 After highlighting Apple's non-discrimination policy and emphasizing that it is great for business, Cook writes, in part:
We urge senators to support the Employment Nondiscrimination Act, and we challenge the House of Representatives to bring it to the floor for a vote.
Protections that promote equality and diversity should not be conditional on someone's sexual orientation. For too long, too many people have had to hide that part of their identity in the workplace.
Those who have suffered discrimination have paid the greatest price for this lack of legal protection. But ultimately we all pay a price. If our coworkers cannot be themselves in the workplace, they certainly cannot be their best selves. When that happens, we undermine people's potential and deny ourselves and our society the full benefits of those individuals' talents.
So long as the law remains silent on the workplace rights of gay and lesbian Americans, we as a nation are effectively consenting to discrimination against them.
Congress should seize the opportunity to strike a blow against such intolerance by approving the Employment Nondiscrimination Act.
Cook, who is famously private about his personal life, was called "the most powerful gay man in Silicon Valley" by Gawker at the time he was named CEO shortly before Steve Jobs' death. He has not spoken about that publicly.