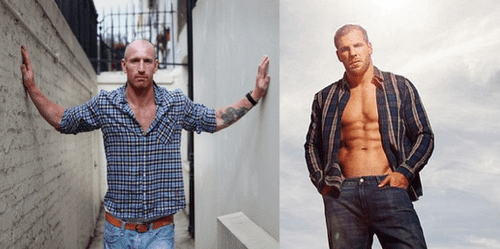 Gareth Thomas, the first openly gay international rugby player, and James Haskell, London Wasps flanker and LGBT ally, both stopped by Sportslobster TV to discuss among other things the upcoming Sochi Olympics and the wider issue of the lack of openly gay professional athletes. Best Movies Ever reports: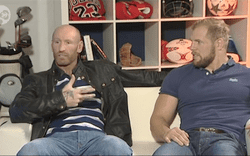 When asked what his thoughts were on the questions raised about upcoming sporting events planned for countries where there are laws in place against homosexuality, such as the 2014 Russian Winter Olympics and 2022 Qatar World Cup, Thomas gave strong views: "If I was part of a squad going to these countries – I would go there as a gay man and be the best at what I was doing and prove that their laws can not stop me at being the best I can be in sport. Athletes can't have the power to make decisions as to whether to compete in countries where they tolerate homosexuality. They often only have one chance to be the best and they have worked so hard to get there that nothing should hold them back."
England and Wasps flanker, Haskell, supports these views and claims many rugby players are hiding their sexuality due to perceived stigma: "Statistically there must be gay rugby players out there but I don't know of a single one. I feel bad anyone struggles to be true to who they are, as no one should have to live a lie."
"With Gareth – being gay was just a side story, as he was just a brilliant rugby player first and foremost. I don't think most in rugby could care less whether a teammate was gay – but there are definitely boundaries where some who you call friends and teammates may look at you a different way if you come out. The fact a rugby player may say they prefer men to women does not mean it should have any relevance in sport. Certainly in rugby it is becoming more acceptable but, regardless of what people may say, there will always be preconceptions and stereotypes in the sport."
Check out a video of the two discussing gay players as well as Thomas's upcoming biopic starring Mickey Rourke AFTER THE JUMP…