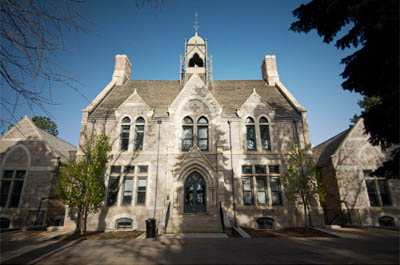 Colorado College in Colorado Springs, Colorado has come under fire due to its use of the word "queer" on a job application for a position recently posted on the college's website.
When asked to fill out the section "Voluntary Demographic Data" the application lists five options under "Gender": Not disclosed, Male, Female, Transgender or Queer. John Kichi, a gay Pennsylvania man, brought attention to the college's use of the word after applying for the position of Database Specialist at the school.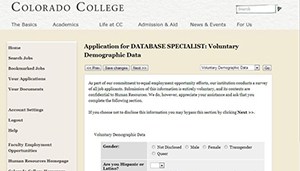 As The Denver Post reports, Kichi was none too pleased with the college's use of the term: "I couldn't believe it. I thought I was going to have a stroke," Kichi said. "It's totally from the Dark Ages…If them including it on applications isn't against the law, it should be." However, Colorado College views the matter differently, believing that offering "Queer" as an option when it comes to gender identity is actually an inclusive move that should appeal to the LGBT community:
As far as Colorado
College is concerned, using the term on applications is "intended to
represent the college's commitment to and acknowledgment of diversity
related to gender," according to a statement from the school. "Colorado
College is very much committed to diversity, and is very open about
sexual orientation."
The school's office of Minority and
International Students uses the following definition of queer in its
training: "An umbrella term describing people who have a non-normative
gender identity, sexual orientation, or sexual anatomy—includes
lesbians, gay men, bisexual people, asexual people, transgender people,
intersex people, etc."
While the school acknowledges that the term
is used as a slur by some, it adds: "Others have reclaimed it and are
comfortable using it to describe themselves."
Still some have been quick to point out that the term may be polarizing depending on a person's age:
Kichi, who was angry enough to send a complaint to Colorado Attorney General John Suthers, is 66 years old.
Charles Irwin, the executive director of Colorado Springs Pride, a gay
rights organization in the city, said that Kichi's age may be the reason
behind the differing viewpoints.
"Queer is a challenging word, a word that's in transition," he said. "But today's youth embraces it very well."