Four gay couples have filed suit in Idaho challenging the state's ban on same-sex marriage and recognition thereof, NCLR reports: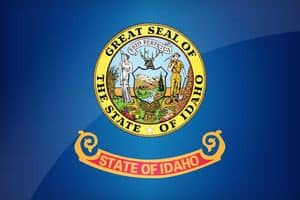 The couples, all from Boise, include university instructors, a teacher of deaf children, and a military veteran who served with the Idaho National Guard in Iraq. Three of the couples are raising children together.
The lawsuit argues that Idaho's laws barring same-sex couples from marrying and prohibiting the state from recognizing the marriages of same-sex couples who married in other states violates the United States Constitution's guarantees of equal protection and due process.
The couples are Sue Latta and Traci Ehlers, Lori and Sharene Watsen, Shelia Robertson and Andrea Altmayer, and Amber Beierle and Rachael Robertson. They are represented by Boise attorneys Deborah A. Ferguson and Craig Durham and the National Center for Lesbian Rights (NCLR).
Read the complaint and more about the case HERE.