GLAAD today announced Sarah Kate Ellis is its new President and CEO. Via press release: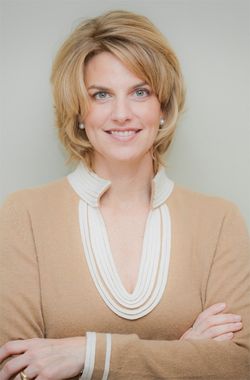 Sarah Kate Ellis is an award-winning media executive, outspoken advocate for LGBT equality and salient communications strategist who has led national media brands to their biggest successes, most notably growing Real Simple into one of Time Inc.'s most respected and successful magazines. Her vision has transformed and energized leading media outlets including Vogue, InStyle, New York, and House & Garden. Most recently, she served as Senior Vice President of Global Marketing at Martini Media, a digital firm specializing in online branding, public relations and marketing. She has earned seven MIN Awards for marketing innovation, two President's Awards, and MIN's Sales Executive Team of the Year award in 2012.
As co-chair of OUT at Time Inc., she led programming to spotlight the diversity of the LGBT community and educated the organization's straight allies on a wide range of LGBT issues. She is a member of Advertising Women of New York, Cosmetic Executive Women, and the Magazine Publishers of America. Ellis is also a Vestry member of St. Luke's Episcopal Church. Ellis earned her B.A. from Russell Sage College and also attended the Tuck Executive Education program at Dartmouth.
In 2011, Ellis co-authored a memoir with her wife, Kristen Ellis-Henderson, titled "Times Two, Two Women in Love and the Happy Family They Made," released by Simon & Schuster. The autobiography chronicled their simultaneous pregnancies and road to motherhood. The two are outspoken advocates for LGBT equality and were featured on the groundbreaking "Gay Marriage Already Won" cover of Time Magazine. They were also profiled in a special New York Times Style section devoted to marriage equality on the day it became legal in New York State and were the subjects of The Huffington Post's three-part documentary web series titled "Here Come The Brides." They were named one of GO Magazine's Most Captivating Couples of 2012 and are the proud mothers of two children. The couple held the first marriage ceremony performed for a same-sex couple in the Episcopal Church of New York State.
Said Steve Warren, National Co-Chair of GLAAD's Board of Directors: "GLAAD's unparalleled history in shifting American beliefs on LGBT families paved the way for our recent legal victories and will be instrumental in inspiring more and more Americans to stand with LGBT people and our families. We are excited to welcome Sarah Kate at a time when our community needs more of GLAAD's work in the media to share the stories that create real change."