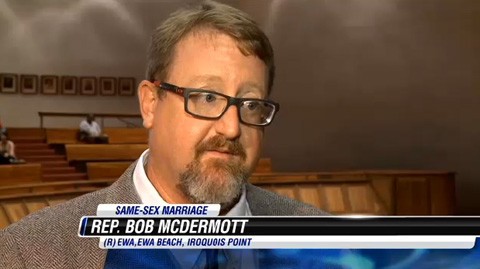 A Hawaii judge upheld the state's marriage equality law against a challenge by Rep. Bob McDermott, the AP reports:
Hawaii Circuit Court Judge Karl Sakamoto said the 1998 amendment didn't force the Legislature to define marriage as between a man and a woman. Sakamoto says it doesn't factor into lawmakers' ability to allow gay couples to wed.
"Same-sex marriage in Hawaii is legal," Sakamoto ruled after hearing arguments for more than an hour from the state attorney general and a Republican lawmaker who voted against the bill in the House last week.
McDermott claimed that most voters thought they were voting for marriage between a man and a woman in 1998, and the legislature did not have the right to decide.
The issuance of marriage licenses to gay couples will begin as planned on December 2 and ceremonies can begin that day as well.