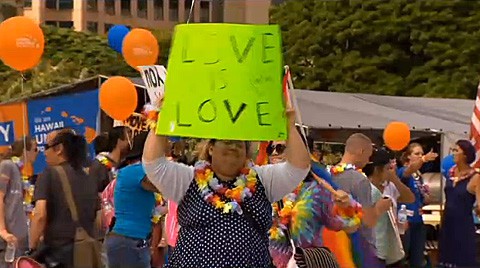 Hawaii's Senate addresses the marriage equality bill today and its House amendments. The bill is expected to easily pass and could be signed by Wednesday, Hawaii News Now reports: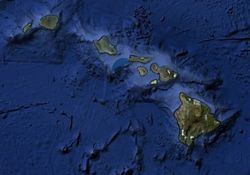 The jubilation is expected to continue for same sex marriage supporters. The Senate already voted 20 to 4 backing the bill and the amendments aren't expected to change any minds in Tuesday's final vote. Then it goes to the Governor for final approval.
"We're on the cusp of becoming one of the states that is going to be recognizing marriage equity," said Blake Oshiro, Deputy Chief of Staff for Governor Neil Abercrombie.
The earliest the Governor would sign it into law is Wednesday morning. His office does not want it to turn into a public spectacle and security is a concern so it will likely be limited to about 200 invited guests.
"We're going to make it as broad as possible for all of the key advocates that have been working on this for a long time but at the same time we are going to be having some security measures to make sure that the event remains consistent with the celebratory mood of what the governor wants," said Oshiro.
Gay couples could start getting married as soon as December 2.
Watch their report, AFTER THE JUMP… Hawaii News Now – KGMB and KHNL