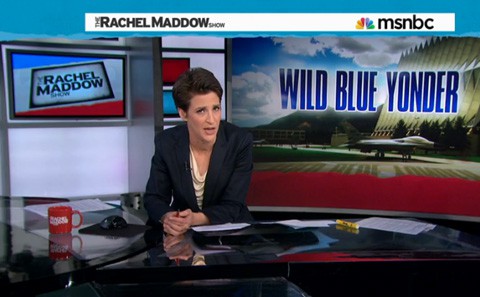 Rachel Maddow continues her coverage (she reported on Dr. Mike Rosebush, the "ex-gay" quack overseeing counseling there HERE) of the US Air Force Academy, this time looking at Focus on the Family, which is also headquartered in Colorado Springs, and how its influence has affected the USAFA.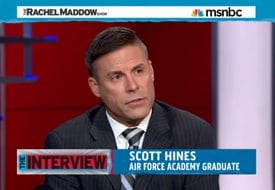 Maddow looks at Rosebush's connection with Focus on the Family and speaks with Scott Hines, a gay US Air Force Academy graduate and former mayor of Rancho Mirage, California.
Hines discusses the decades-long anti-gay culture at the USAFA and said that he experienced "ex-gay" conversion therapy during his time at the USAFA and secretly participated in it after consultation with the New Life Church under Ted Haggard. Hines says he was actually referred by the USAFA to do this therapy.
Hines says that his "ex-gay" therapist turned out not to be so 'ex-gay' and was actually a predator. Hines is horrified that Mike Rosebush is overseeing counselors at the academy.
Watch, AFTER THE JUMP…
See our earlier update on this story here, in which a currently serving gay cadet speaks out against USAFA claims that LGBT cadets are happy there.