Ireland plans to hold a public referendum on same-sex marriage before the summer of 2015, the Irish Times reports: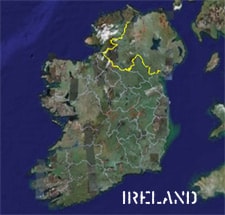 At their meeting today, Ministers accepted the recommendation of Minister for Justice Alan Shatter that they should follow the advice of the Constitutional Referendum and put the issue of same-sex marriage to the people.
It is now expected that same sex marriage and a number of other proposed constitutional changes including a reduction in the voting age to 17 will be put to the electorate in May 2015.
This morning, Tanáiste Eamon Gilmore said it was important that the Government "win" any referendum on same-sex marriage.
"It is important that we win this referendum. It is an important issue and we know from referenda on social issues before that it is important to do some preparation before the referendum is held," he said on his way into the Cabinet meeting this morning.
Minister for Finance Michael Noonan said he also supported the principle of gay marriage and had no objection to it. "If we've learned anything we've learned that different lifestyles should not only be accepted but celebrated," he told reporters today.
Ireland legalized same-sex civil partnerships in July 2010.