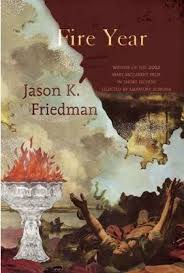 It's not surprising that a collection centered on gay Jewish experience in the American South would be filled with outsiders. The seven stories in Jason K. Friedman's rich, funny and finally very moving debut all feature characters who feel like transplants in a strange land, even though often enough it's the land to which they were born.
In several of these stories, sexuality is among the reasons for this sense of displacement. In "Blue," the opening piece, a boy takes refuge in religion after a night watching hotel porn, when he realizes his excitements are different from those of his classmates. In "Reunion," a forty-year-old gay man returns home from New York to find himself embroiled in a brief and bewildering affair with the star athlete of his class, now married with kids. "A little air started to leak in around the edges of the me who was filling the space of my body," the narrator says, "the confident new me I was presenting." 
But these characters' sense of apartness persists even when sexuality in itself is no longer a source of conflict. In "There's Hope for Us All," the book's longest story and also one of its best, a young art historian finds himself working at a small museum in Atlanta, having failed to find an academic job after earning his Ph.D. from Yale. Adrift in the sprawling urban landscape of the New South, "a city of suburbs and ring roads," and estranged from his Guyanese boyfriend, he makes a discovery that will bring him sudden fame and also a fuller sense of his own isolation. 
Friedman has already been compared to Philip Roth, and the first two stories here have something of Roth's erotic comedy and brilliant sense of Jewish life in the suburbs. Salvatore Scibona, who selected Fire Year for the Mary McCarthy Prize in Short Fiction, also invokes Saul Bellow in characterizing Friedman's work. But as I read this collection, I found myself thinking most often of the third in that trio of 20th-century Jewish American greats, Bernard Malamud, whose stories and novels are sriking, like Friedman's stories, both for their elegance and for the extraordinary compassion they show for their characters.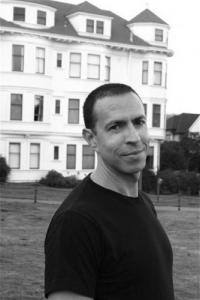 This compassion is most evident in the book's tremendously good title story, the last piece in the collection and the only one that takes place outside of America. In an unspecified country in an unspecified time, a boy comes of age in a Jewish town cursed to burn every seven years. The son of a great Rabbi, feared for his mysterious tie to the fires that plague the town, Zev's own fears center on the desire that seems to blight his life, separating him both from his father and from the brother he loves, making him "a sapless tree, a dry well." With its gorgeous, surprisingly redemptive end, "Fire Year" is among the best stories I've read all year.
Having recently published Caitlin Horrocks's tremendous first collection of stories, and with Kyle Minor's much anticipated second collection out in February, Sarabande Books is cornering the market on exciting young writers of short fiction. Fire Year is an excellent addition to their list. Friedman's bio suggests that he may have a novel in the works; if it's anything like these terrific stories, I can't wait.
Previous reviews…
David Levithan's 'Two Boys Kissing'
Thomas Glave's 'Among the Bloodpeople: Politics and Flesh'
Duncan Fallowell's 'How to Disappear: A Memoir for Misfits'
Frank Bidart's 'Metaphysical Dog'
Garth Greenwell is the author of Mitko, which won the 2010 Miami University Press Novella Prize and was a finalist for both the Edmund White Debut Fiction Award and a Lambda Award. He is currently an Arts Fellow at the University of Iowa Writers' Workshop.