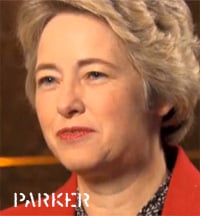 Some good news out of Houston this morning.
Houston Mayor Annise Parker announced Wednesday morning that the city will begin offering benefits to the same-sex partners of city employees if they are legally married in another state. In 2001, Houston voters approved a charter amendment banning domestic partner benefits. However, Parker reportedly believes the amendment is unconstitutional in light of the U.S. Supreme Court's June decision striking down the Defense of Marriage Act.
Houston will join other cities including Austin, Dallas, El Paso, Fort Worth and San Antonio in offering DP benefits in Texas.