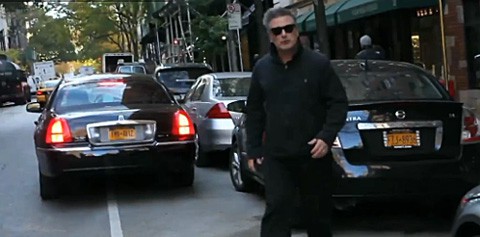 Alec Baldwin's MSNBC show has been canceled amid fallout from his use of an anti-gay slur last week. But it was more than just that, the NY Post's Richard Johnson reports:
Baldwin's dismissal was decided on partly because of his diva-like behavior toward co-workers, a source said.
Besides demanding a humidifier because he claimed the air at 30 Rock was too dry, Baldwin alienated staffers when he demanded a separate makeup room being used by a woman with cancer who is sensitive to hairspray.
When Baldwin was told he couldn't have his way, he allegedly bellowed at the top of his lungs, "I don't give a f - - k if she has cancer or not, I want that f - - king makeup room."
Baldwin indicated the show might be at risk in a HuffPost piece he wrote last week defending himself.