The Illinois marriage bill signing, from above.

8 highlights from the Illinois marriage equality exorcism.

Beyond Tolerance: Activist and radio host Michelangelo Signorile penning new book.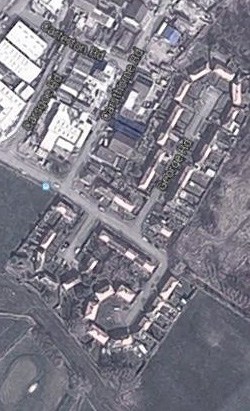 Brit home owners fear their homes are losing value because of the shape of their subdivision.

VIDEO: Ram screams like a man falling off a cliff.

HIV infections among gay men in England at highest level ever: "3,250 gay and bisexual men were diagnosed with HIV in 2012, the highest annual figure since the start of the epidemic."

Frank Bruni found Courtney Love's iPhone in a cab.

Liberace's lover Scott Thorson is back in jail: "Law enforcement sources tell us Thorson — famously portrayed by Matt Damon in 'Behind the Candelabra' — was arrested in Nevada by Washoe County deputies for an alleged probation violation and for failing to appear in court."

The NYPD tries to protect midtown Manhattan from the scourge of SantaCon.

Arkansas Supreme Court reverses judge's decision barring gay man's partner from staying overnight when his son visits: "In a 4-3 decision, the high court ruled Thursday that the "the public policy against romantic cohabitation is not a 'blanket ban,' as it may not override the primary consideration for the circuit court in such cases, which is determining what is in the best interest of the children involved. So the Supreme Court ordered Moix's case to be sent back to a lower court to decide whether the overnight restriction is in the best interest of Moix's son."

Where will Season 4 of American Horror Story: Coven take place?

Neil Patrick Harris and his family hit the premiere of Frozen.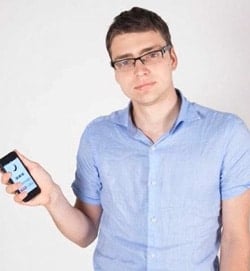 Does he look tired? He's not. And he only sleeps 4.5 hours a day.

US Air Force Academy doubles down in defense of "ex-gay" employee Dr. Mike Rosebush: "The Academy wanted me to know that Rosebush is not in charge of "counseling" cadets, and does not 'counsel' or 'evaluate' cadets.  Rather, he's 'only' in charge of 'coaching' them on developing good character and leadership skills…Unfortunately, that explanation falls short of addressing the underlying problem. A man who has devoted the last twenty years of his life to 'curing' gay people is now in charge of a mandatory program, that he designed, to help Air Force Academy cadets develop 'character' and 'leadership.'"

Zappos has last laugh over Kanye West's remarks that their products are sh-t.

Former Navy Chaplain fundie bigot Gordon Klingenschmitt attempts to shut down Right Wing Watch's YouTube account by making bogus copyright claims.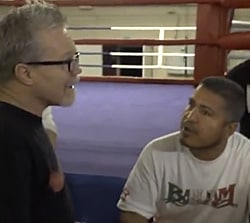 Anti-gay, racial slurs hurled during shoving match between trainers for pro boxers Manny Pacquiao and Brandon Rios.

Paddleboarders film Great White sharks off coast of Manhattan Beach, California.

Indiewire: Why 2013 has been a pretty harsh year for cinematic same-sex couples.

Jesse Tyler Ferguson on Alec Baldwin: "Whether or not he said it or not, it [has] brought to attention that that's not to be said. It's not a good word. That's a no-no word."

Gay Texas police officer missing since Sunday found in Florida, wanted to start over: "Hotel management confirmed to the officer that no one was registered under Varnell's name, but a man named Jack Lawson with a Texas address was registered at the hotel.  When the officer knocked on the door to that room, Varnell answered and reluctantly gave his real name.  Varnell told the officer he was staying at the hotel with a man he met online a month ago.  He also said he was not happy with his life and wanted to leave Texas, his job and his friends to start over."