It's a new day (hopefully) for Texas…

Could a win for LGBT adoption rights kill hopes for marriage equality in Colombia? "The adoption ruling as reported by El Espectador would establish a right for gays and lesbians to second-parent adoption. But it would also contain language saying that the Colombian constitution still reserves special protections for heterosexual couples because of their ability to reproduce. And that, activists fear, could be the basis for denying marriage equality when the court is forced to clearly rule on whether same-sex couples have full marriage rights…"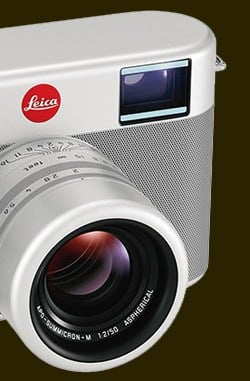 A Leica camera designed by Apple guru Jony Ive sold for $1.8 million at a Sotheby's auction over the weekend.
L

ady Gaga and the fake horse she rode in on.

Arcola, Illinois man proposes with full-page newspaper ad: "After Gov. Pat Quinn signed the bill making Illinois the 16th state to allow gay marriage, Arcola resident Mark Wathen bought a full-page ad in the Arcola Record-Herald. It was to propose to Todd, his partner of 11 years. Wathen didn't think the editors would allow the ad, but they did–and even gave him a discount."

NYC health chain Energy Kitchen shuts down all its locations abruptly with no explanation.

Butler University in Indiana announces its opposition to the state's proposed ban on same-sex marriage: "Butler University is an institution where all people are welcome and valued, regardless of gender, sexual orientation, religion, or ethnicity; a culture of acceptance and inclusivity that is as old as the university itself."

The Hunger Games: Catching Fire breaks November box office records. "According to THR, the sequel, which brought back stars Jennifer Lawrence, Liam Hemsworth, and Josh Hutcherson, opened to $307.7 million globally, easily passing the first film's $211.8 million debut in March 2012."

A sequel to Tim Burton's Alice in Wonderland is coming in 2016.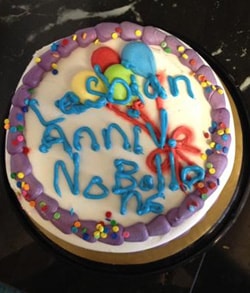 Arlington, Virginia baker messes up lesbian's birthday cake, refuses to fix it. "Sarah says she opened the cake inside the shop, then immediately asked to speak with a manager upon seeing the message. Sarah says the manager apologized for the sloppy text but not for its inaccurate, homophobic content."

Post-DADT repeal, pockets of difficulty remain for equality…

Washington Post columnist Jennifer Rubin: NOM has lost. "What exactly does NOM do as voters in state after state decide to expand marriage to gay couples? There aren't enough states for a constitutional amendment. It's no longer a matter of judicial activism, but a sea change in public opinion that is propelling the legal shift. How many contests does NOM lose before it — or its donors — figures out the argument is not going to carry the day?"

18-year-old Nigerian man granted asylum in Malta after anti-gay persecution: "The man was granted asylum by the Refugee Appeals Board in Malta this month, marking the first time asylum has been granted on such grounds in the country."

Cameroon man sentenced to nine years in prison on homosexuality-related charges: "Fonya's conviction was not supported by witnesses' testimony in court. (Instead, the judge reportedly relied on the youth's statement to police.)"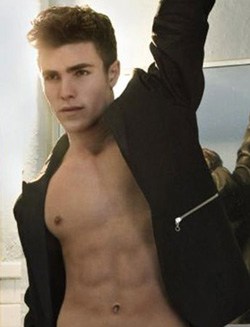 Male model fix: Julian Schratter.

Russian anti-gay laws threaten the character of the Olympics: "Corporate sponsors — which include Coca-Cola, Procter and Gamble, Visa, Panasonic and General Electric — underwrite the Olympics with billions of dollars, and they should publicly condemn Russia's climate of hate, as should NBC, which has the rights to air the Olympics in the United States and expects enormous sponsorship advertising revenue. At a minimum, these companies should speak out against a law that violates not only the Olympic Charter but also the principles embodied in their own social responsibility policies."
D

.C. human rights activist protest Russian anti-gay lawmakers on steps of Lincoln Memorial.
U

ganda: No country for gay men. "But to the ordinary Ugandan the Randall trial is yet more proof that there are foreigners who come to Uganda with one mission – to spread homosexuality. Mugisha argues that the socio-legal regime that sanctions homophobia and the idea that homosexuality is foreign has made foreigners an easy target for extortionists."