Two Manhattan men claim in a lawsuit they were run out of a McDonald's by a group of customers and a worker who denied them service after assuming they were gay.
The NY Post reports: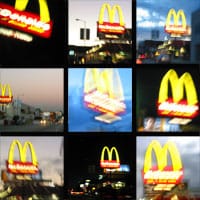 Willis Washington Jr. and Horace Stevenson III were in the Hamilton Heights Mickey D's at 2:30 a.m. last December when a fellow customer assumed the two men were gay, they claim.
The customer "started to say he had a problem with gay people and that the gay lifestyle was not what God wants," according to their Manhattan Supreme Court lawsuit.
Washington and Stevenson claim the cashier sided with the customers and gave one of them an object wiht which to beat the men:
The customers began pushing the two men to the back of the store, prompting a panicked Stevenson to dial 911 before the cashier "actually handed one of the customers a metal pipe from behind the counter and motioned to him that he should hit plaintiffs with it," according to the lawsuit.
Washington and Stevenson were able to escape, but quickly returned when they saw police arrive, only to end up in handcuffs after they were falsely blamed for the violent encounter, they charge.