The Oregon Family Council, a right-wing religious group that led the 2004 campaign to ban same-sex marriage in Oregon, has filed for a ballot initiative that would give religious groups the right to discriminate against gays, the Portland Tribune reports: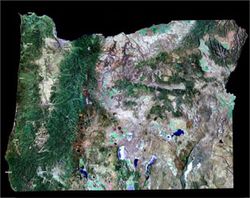 The East Portland group filed a state ballot initiative Thursday, Nov. 21, that would guarantee the right of people and businesses to refrain from participating in or supporting ceremonies for same-sex civil unions, domestic partnerships or marriages, if those violate their religious beliefs.
The group calls the measure the Protect Religious Freedom Initiative.
The measure is a response to public penalties and lawsuits brought against bakers, florists and photographers in Oregon, Washington, Colorado and New Mexico who refused to play roles in same-sex ceremonies for civil unions, domestic partnerships or marriages, says Teresa Harke communications director for Oregon Family Council.
The group is also opposing the likely 2014 ballot measure that would legalize same-sex marriage and reverse the 2004 ban.