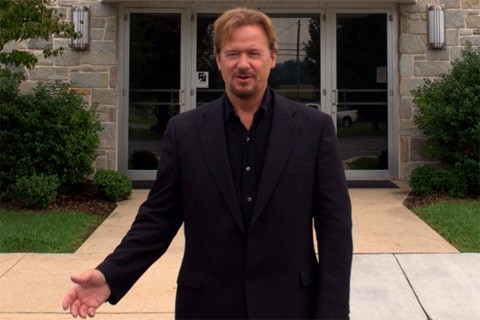 Last week we reported that Rev. Frank Schaefer of Zion United Methodist Church of Iona in South Lebanon Township, Pennsylvania was facing a church trial for officicating his gay son's wedding in Massachusetts in 2007.
Schaefer was convicted yesterday, the UMC reports:
The Rev. Frank Schaefer faces another long day Nov. 19 as a jury of ordained United Methodists decide on his penalty after finding him guilty of breaking church law by officiating at the same-sex marriage of his son in 2007.
The penalty could range from losing his ordination credentials to being suspended for a time determined by the jury.
Both Schaefer and Jon Boger, the church member who brought charges against him, were sometimes emotional as they testified Nov. 18.
Bishop Peggy Johnson, episcopal leader of the Eastern Pennsylvania Annual (regional) Conference started the trial by saying she was praying for God's grace. "There is pain all around, there is no wonderful solution that will make everyone happy."
The jury returned the guilty verdict at 7:10 p.m. on the opening day of the trial. They will reconvene at 9 a.m. Nov. 19.