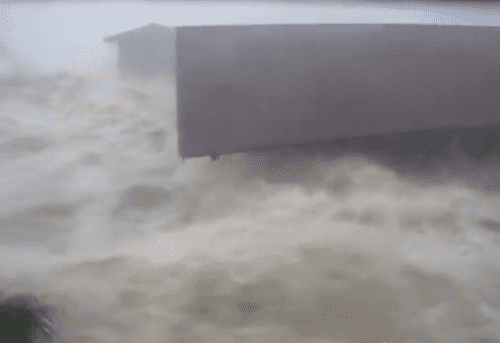 Staff members for the international children's aid organization Plan rode out Typhoon Haiyan on the 2nd floor of a house less than a few hundred meters from the sea in the Philippine province of Eastern Samar.
Wrote Plan Philippines Community Development worker Nickson Gensis:
"Six of us took refuge on the top floor of a boarding house. Five were praying and I was filming. The others called me to pray with them but I said that I needed to document this. Three of our group were male and we all wore trunks so that we could swim if we needed to. We were so scared. But I thought, 'if I die, so be it'. It was like a huge tsunami but the water receded quickly afterwards. We ventured downstairs and outside around noon. I took shots of the boarding house we had been in because I was so thankful thank it protected me. At 2pm I started work, travelling to assess the damage to villages supported by Plan. I realised as I was taking notes while talking to people that I was shaking."
Nickson filmed jaw-dropping footage of the storm surge in action, AFTER THE JUMP…
And to find out how you can HELP victims of the storm, visit planresponds.org.