Back in August, we reported on two gay couples in Texas who were bringing their divorce cases all the way to the state Supreme Court in a challenge of the state's constitutional ban on same-sex marriage. Both couples originally married in Massachusetts several years ago and later filed for divorce in Texas. The Dallas Morning News reports:

Their attorney, James Scheske [pictured right], told the all-Republican court Tuesday that Texas' gay marriage ban doesn't bar same-sex divorces because divorce is covered under a separate section of family law. Furthermore, he argued that the state can't dispute that the couple were legally married elsewhere.
"Texas can't prevent its gay and lesbian citizens from getting married" and returning home, he said. "There's no dispute my clients were married."
Several justices asked how granting a divorce could not be an official recognition of marriage. 
"Don't you have to presume there is a legal marriage (to grant a divorce)?" Justice Don Willet asked Scheske.
Check out a news report of the case, AFTER THE JUMP…
Justices also brought up the broader issue of the constitutionality of Texas' gay marriage ban itself, with Willet asking Scheskie if the ban is "driven by irrational animus" against homosexuals.
Scheske argued that the gay marriage ban is unconstitutional because it treats same-sex couples as "second-class" citizens. In June, the U.S. Supreme Court overturned part of the federal Defense of Marriage Act because it treated same-sex couples unequally.
"If we haven't learned anything from the U.S. Supreme Court cases the last 60 years, we should have learned that forcing a targeted group of citizens into a separate and unequal court procedure is never constitutional. That's what happens here." Scheske said.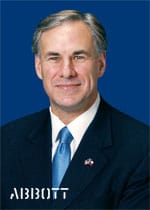 Back in 2009, when one of the couples originally filed for divorce, Attorney General Greg Abbott, who is running for governor next year, intervened and invoked DOMA, "which specifically protects the rights of states to refuse to recognize or give effect to marriages between persons of the same sex…"
It remains to be seen how the Texas Supreme Court will handle this legal predicament, especially considering this is one of the first serious challenges to the state's anti-gay constitutional amendment since it was implemented in 2005.  The court is not expected to issue a ruling for several months.